With the intensification of competition in the automobile market, lightweight, comfortable, energy-saving, safe and environmental automobile products have become the development trend, so the requirements for material performance in the automotive field are becoming higher and higher. Some materials may contain or contain excessive volatile organic compound (VOC). If they are used as automotive interior, there will be air pollution inside the automobile, and VOC has a serious impact on human health. In order to solve this problem, Runyang Technology will permeate the concept of environmental protection in production in the future, attach importance to each production link, adhere to technical research, and further develop automotive interior products in line with the current trend of environmental protection.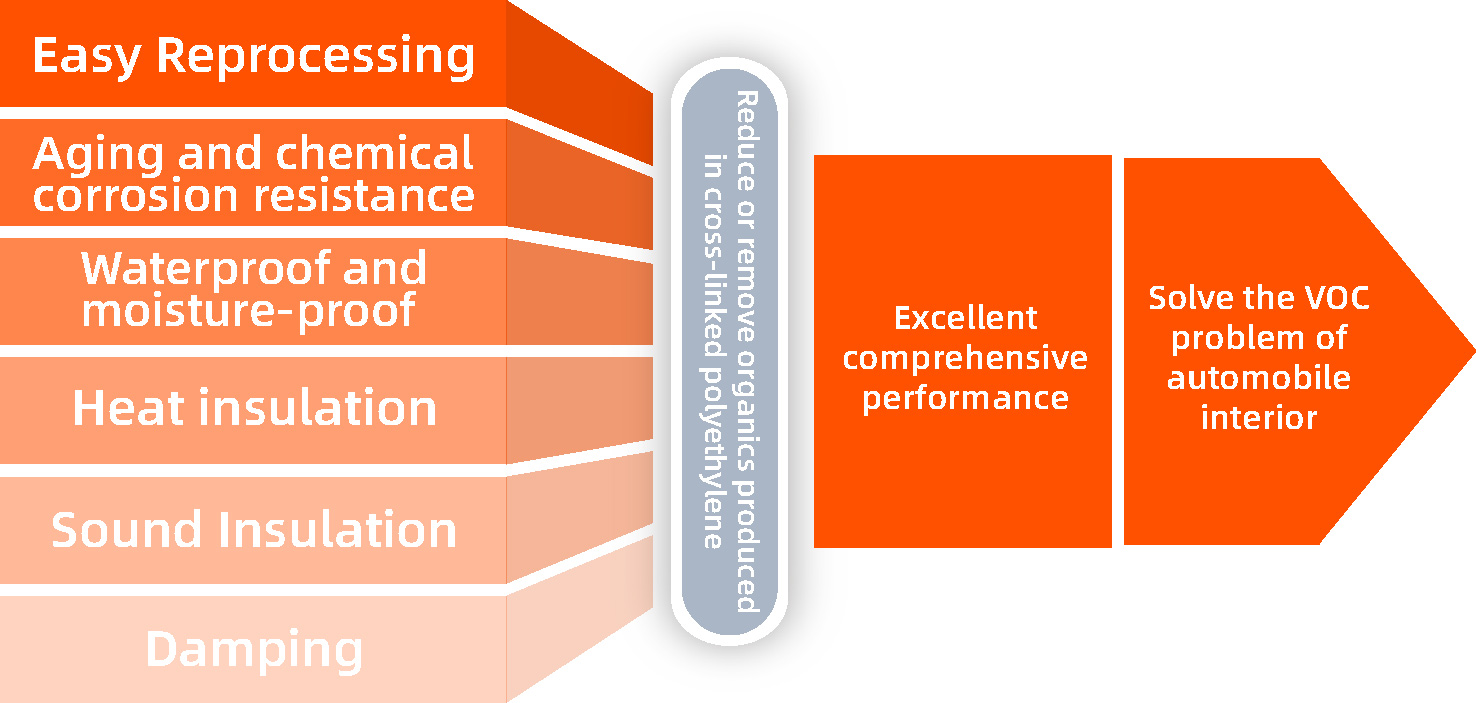 At present, Runyang Technology's IXPE is lightweight, airtight, heat insulated, flame retardant and shock resistant, which meets the needs of the current automobile market for automotive interior. With long-term technology accumulation and quality advantages, Runyang Technology will expand more automotive interior business in the future, such as: flexible, heat insulated and thermal interior for roofs; second-line heat insulation for engine casing; interior air conditioning, refrigeration and insulation, and shock resistant liner for steering wheel; sunshades, covers in cold regions, etc.
In addition, Runyang Technology's antistatic process can be applied to the protection of new energy automotive battery, solve the problem of difficulty in normal operation of the battery under low temperature conditions, and effectively prevent a soft bulge on the battery after charging and battery failure due to damage caused by long-time friction of the soft bulge.